6 of your questions about breast cancer answered

Inspired by topics that matter to Canadian Cancer Society supporters, we answer 6 important questions about breast cancer risk, survival and more


7 min. read
We're here for all Canadians at every stage of a cancer journey with information about prevention, early detection and screening, diagnosis, treatment and life with or beyond cancer. For Canadians affected by cancer, their caregivers, healthcare providers or anyone who cares about the cancer cause, we can help answer questions about more than 100 types of cancer, including breast cancer.
As the most commonly diagnosed cancer in Canadian women, we know breast cancer impacts the lives of a lot of people every day. If you or a loved one has been affected by breast cancer, you may have many questions. Over the years, as we've responded to questions, comments and concerns about breast cancer from our community, we've been listening to the topics closest to your hearts.
Inspired by your voices, we're bringing some of the most frequently asked questions together in one place to address these important areas of breast cancer that matter to many of you and bring greater awareness to the cause.
1. What is metastatic breast cancer and what is its impact on Canadians?  @(Model.HeadingTag)>
Metastatic breast cancer (MBC), also known as stage 4 breast cancer, is cancer that has spread beyond the breast tissue to other parts of the body. Treatments like hormonal therapy, chemotherapy and targeted therapy may help control the spread of the disease and can often help for many years. But treatments cannot completely cure MBC.
Less than 5% of breast cancers are diagnosed at stage 4 but an estimated 20-30% of women who are initially diagnosed with earlier stage breast cancer will go on to develop MBC.
There's an urgent need for innovative treatments to target MBC and research to help those affected live longer and have a better quality of life. With help from our supporters, including our community of passionate people living with MBC and their loved ones across the nation, we can make a difference. Over the last 5 years alone, we've been able to invest $24 million into research to prevent and treat late stage breast cancer. We continue to build on this year after year thanks to funds raised through events dedicated to the breast cancer cause, like the Canadian Cancer Society CIBC Run for the Cure. Participants of the Run can even designate their funds to specifically support MBC research, and at the reimagined 2020 event, we saw at least 37 teams do just that – raising $197,321 to change the lives of those affected by MBC!
While a tremendous amount of progress has been made against breast cancer, we know there's more to be done. Through the support of Canadians who care about MBC, we can better understand why cancer metastasizes, improve treatments, strengthen the sense of community for those affected and provide the information and support they need to find hope and live life to the fullest.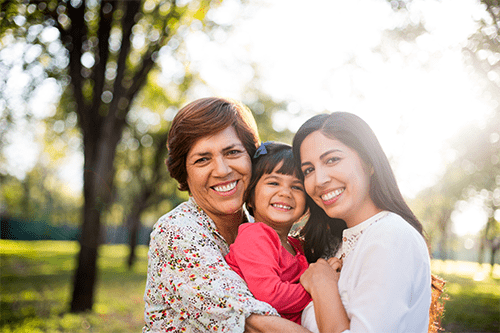 2. What is breast density and how does it affect breast cancer risk? @(Model.HeadingTag)>
Women who have more dense glandular and fibrous tissue than fatty tissue in their breasts have what are known as dense breasts. It's important to note that breast density is not related to the size, look or feel of breasts and can only be seen on a mammogram.
Since normal dense breast tissue looks white on a mammogram, and so do tumours – having dense breast tissue can make it harder to find cancer in a routine mammogram. And research has also shown that breast cancer risk increases with the amount of dense breast tissue a woman has.
Breast density is a small part of your overall risk – and having dense breasts does not mean that you will get breast cancer. But it does mean that your risk is increased. If you've been told you have dense breasts, talk to your doctor about your risks for breast cancer and how often you should have a mammogram.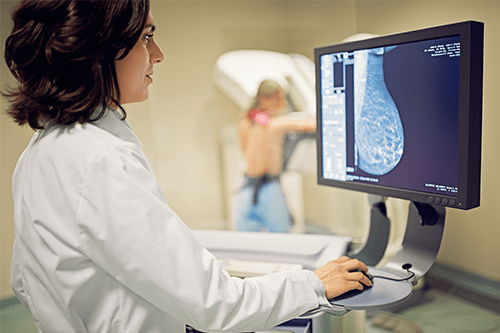 3. Can men get breast cancer too? @(Model.HeadingTag)>
Yes – men have breast tissue which can develop into cancer. At less than 1% of all breast cancer cases, breast cancer in men is much less common than in women, but it's estimated that about 240 Canadian men will be diagnosed with breast cancer in 2020.
We know that some men with breast cancer find it difficult to talk about their diagnosis openly as it's often seen as a "female-only" cancer. But breaking the stigma starts with raising awareness and talking about the different ways breast cancer can affect both women and men.
We're here to help. Find information about male breast cancer risk factors, symptoms, diagnosis, treatments and more on our website. And if you're living with male breast cancer, learn how our online community CancerConnection.ca can support you. We offer a safe environment where people across the country connect virtually to share their stories, listen and provide comfort to those going through similar cancer experiences.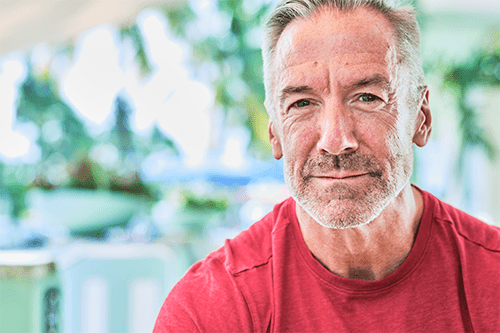 4. How does age impact breast cancer risk? @(Model.HeadingTag)>
Like most cancers, the risk of developing breast cancer increases with age. But according to our Canadian Cancer Statistics report, close to 5% of all breast cancer cases are found in people under 40 years old. We also know that women under the age of 40 have a higher risk of developing triple-negative breast cancer – a hard to treat form of breast cancer.
With your help, we're funding researchers like Dr Alison Allan and her team who have been researching why triple negative breast cancer spreads to other parts of the body – especially the lungs. At the same time, we're also funding research designed to enhance the survivor experience for those who develop cancer early in life. In fact, Dr May Lynn Quan at the University of Calgary is creating a new tool to help young women who have been diagnosed with breast cancer gain skills and access resources to face the unique challenges of their journey.
If you're under 50 with a family or personal history of the disease and are concerned about your breast cancer risk, talk to your doctor about the limitations and benefits of regular breast cancer screening.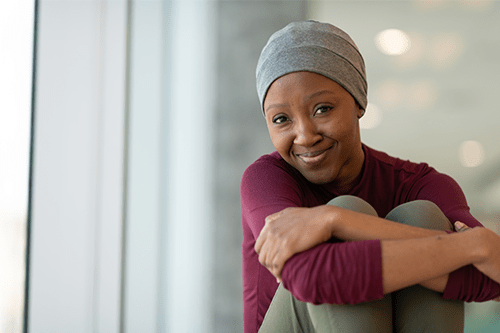 5. Is breast cancer preventable? @(Model.HeadingTag)>
Breast cancer seems to be the result of a complex mix of many risk factors. Some factors cannot be changed – like genetics or an individual's reproductive history. And while breast cancer often develops in women who don't have any identifiable risk factors, changing some of the things that we eat, drink, breathe and do can help reduce breast cancer risk.
In 2018, we released findings from the ComPARe (Canadian Population Attributable Risk of Cancer) study to look at how many cancer cases we can prevent in the future by changing the world around us. Our study found that around 28% of breast cancer cases in females can be prevented through healthy living changes – like being physically active, eating a healthy diet, living a smoke-free life, limiting alcohol consumption and policies that protect the health of Canadians and make healthy living easier. Learn more about the ComPARe study and factors that have been shown to increase breast cancer risk.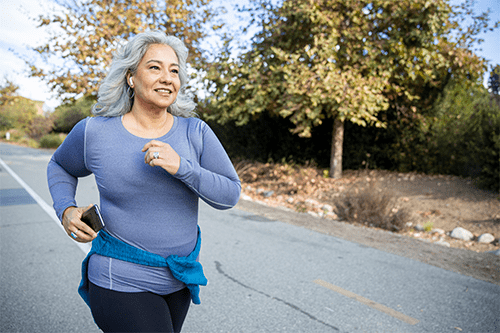 6. Are we making progress in breast cancer survival? @(Model.HeadingTag)>
Advances made in research, the positive impact of screening programs and improvements in treatment are changing the future of breast cancer. In fact, the breast cancer death rate in females has dropped by an estimated 49% since it peaked in the 1980s.
We know more than ever about how to prevent, detect, diagnose, treat and live with and beyond breast cancer. But there's still more to be done. Thanks to the support of Canadians who share in our passion, we're continuing to make an impact and work on groundbreaking research that will help us change the future of breast cancer in Canada.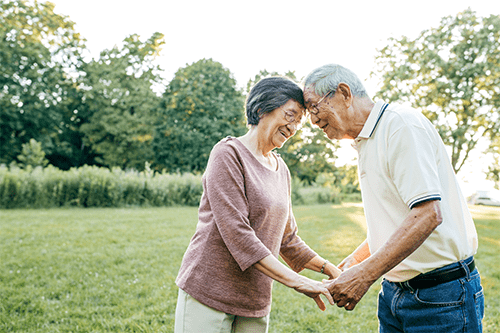 We know that a breast cancer diagnosis is not easy – it can bring up many emotions and challenges. And if you have more questions about breast cancer, know that we're here to help. You can turn to us for credible information about breast cancer or reach out to one of our trained Cancer Information Helpline specialists at 1-888-939-3333 or through live chat right here on our website (Monday to Friday, 9-7 PM ET).
With about 27,000 new breast cancer cases estimated to be diagnosed this year alone in Canada, we all have a reason to care about this disease that impacts our mothers, grandmothers, aunts, sisters, partners, and friends across the country. Show your support for Canadians affected by breast cancer. Join us and together, we can be a force-for-life in the face of breast cancer.