Spotlight on cancer research: Shining a light on our grant winners at work
See how winners of the Canadian Cancer Society 2018 Innovation and Innovation to Impact Grants are researching ways to change the future of cancer
4 min. read
Each year, the Canadian Cancer Society funds the most promising research projects from scientists across the country, whose findings could benefit millions of Canadians expected to be diagnosed with cancer in their lifetime. The annual Innovation Grants and Innovation to Impact Grants competitions allow winners to test ground-breaking ways to prevent and treat cancer, but also investigate how to improve the quality of life of survivors. Discover how this year's winners, including Dr Jolie Ringash, Dr Angela Brooks-Wilson, Dr Jean-Simon Diallo, Dr Carla Prado and Dr Jason Berman, are working to change the future of cancer.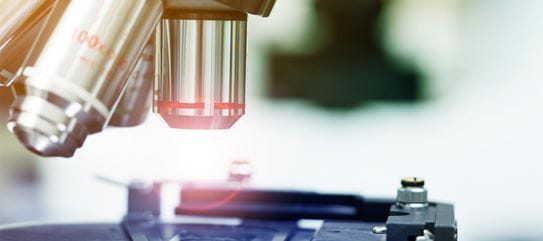 Meet Dr Angela Brooks-Wilson, whose team is researching why some people get older without developing disease (Vancouver, British Columbia) @(Model.HeadingTag)>
We know that the risk of developing diseases such as cancer increases as you age. But a minority of people over age 85 – called "Super-Seniors" – have been able to avoid Alzheimer's, cardiovascular and pulmonary disease, cancer, dementia and diabetes. How are these people able to resist disease?
Dr Angela Brooks-Wilson and her team at the BC Cancer Agency are investigating if Super-Seniors have small changes in their DNA that protect them against disease – even if they have a genetic risk that increases their chances of getting cancer. By understanding how a Super-Senior's DNA protects them against disease, we can work to design better prevention tools against cancer and live longer in future.
Meet Dr Jean-Simon Diallo, whose team is testing if a vaccine can be used to treat cancer (Ottawa, Ontario) @(Model.HeadingTag)>
When we think of cancer treatment, we typically think of two options – chemotherapy and radiation. But current research is exploring a new area of cancer treatment that would involve something entirely different: vaccines.
Dr Jean-Simon Diallo and his team at the Ottawa Hospital Research Institute will be testing a vaccine strategy that could be used to treat all types of cancer. Dr Diallo's research will investigate if therapeutic vaccines could train our immune systems to identify and destroy cancer cells. If his research proves that personalized vaccines are effective, his vaccine strategy could be widely implemented and make us rethink how cancer is treated.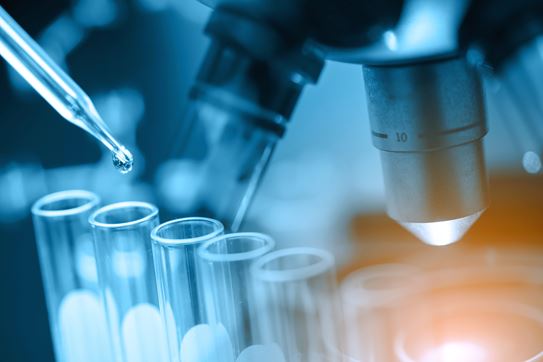 Meet Dr Jolie Ringash, as she and her team investigate how to improve quality of life in survivors of head and neck cancer (Toronto, Ontario) @(Model.HeadingTag)>
Today, research and advances in treatment allow many cancer survivors to live longer than they ever have. However, even after being successfully treated, many survivors see a deterioration in their quality of life as they live with the long-term effects of cancer. Survivors of head and neck cancer in particular can face disabilities including inflammation and ulcers in the mouth (oral mucositis), acid reflux, eating problems and more. In comparison to other survivors, those who have head and neck cancer have a harder time getting the specialized rehabilitation they need.
Many rehabilitation services exist to help with life after cancer, but there's still work to be done to help people access them. Dr Jolie Ringash and her team at the Princess Margaret Cancer Centre will be testing a unique rehab consultation program for survivors of head and neck cancer in a large clinical trial. By focusing on an often-neglected problem – quality of life after cancer – this research can improve the long-term health of those who have had head and neck cancer.
Meet Dr Carla Prado, as she and her team examine if diet and exercise can improve treatment for breast cancer, even after it has spread (Edmonton, Alberta) @(Model.HeadingTag)>
In Canada, there's a huge discrepancy in the survival rates of women with early stage and metastatic breast cancer. The 5-year survival rate for women with early stage breast cancer is 4 times higher than women with breast cancer that has spread (metastatic breast cancer). Why do women with early stage breast cancer have such a higher survival rate?
One reason is that chemotherapy cannot effectively treat breast cancer once it has spread. However, Dr Carla Prado and her team at the University of Alberta will investigate if changes in diet and exercise before chemotherapy could make the treatment work better in women with metastatic breast cancer. Their research could determine whether patients can make practical and low-cost changes to their lifestyle to improve chemotherapy's effectiveness and extend their lifespan.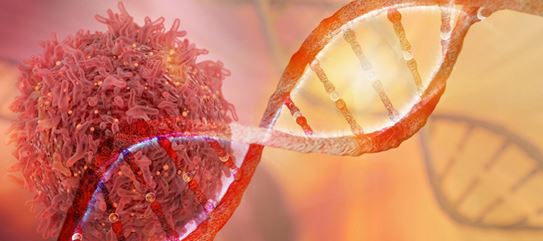 Meet Dr Jason Berman, whose team is trying to understand how to make radiation more effective (Halifax, Nova Scotia) @(Model.HeadingTag)>
Nearly half of all cancer patients need radiation, but the treatment poses a problem – while effective, it damages the healthy tissue around a tumour, which means that patients can safely receive only a small amount at a time. This makes it hard to treat some cancers, such as pancreatic cancer.
However, Dr Jason Berman and his team at the IWK-Grace Health Centre in Halifax have developed a new way of delivering radiation, which could multiply a low dose into a much higher dose. As a result, this method could reduce significant, long-term side effects of radiation, including the development of secondary cancers. This research highlights an innovative way to make radiation safer and more effective against different types of cancer – particularly those that are hard to treat.