4 key cancer findings in 2023
New findings in the Canadian Cancer Statistics 2023 report will direct advocacy and support initiatives in the coming years.
5 min. read
At the Canadian Cancer Society, our goal is to champion world leading outcomes in cancer prevention, treatment and support. Part of that is by collaborating on yearly reports that provide comprehensive statistics on cancer, so we are always up-to-date on how cancer is affecting people across Canada and where more research and support are needed.
We have now released the Canadian Cancer Statistics 2023. This report, developed by the Canadian Cancer Statistics Advisory Committee in collaboration with Statistics Canada and the Public Health Agency of Canada, provides detailed statistics on incidence, mortality and survival by sex assigned at birth, age, geographic region and over time for more than 20 types of cancer. The report also includes projections of expected new cancer cases and deaths for 2023.
In trusted partnership with donors and volunteers we improve the lives of all those affected by cancer through world class research, transformative advocacy and compassionate support. We've summarized some of the key findings from the report for you below. There are reasons to be hopeful in the years to come.
1. An expected 239,100 people will be diagnosed with cancer in 2023 and 86,700 people will die from the disease. @(Model.HeadingTag)>
This year, we expect to see another yearly increase in the number of new cancer diagnoses in Canada. In 2023, 239,100 people in Canada are expected to hear the words "you have cancer," compared to the 233,900 in 2022. Prostate cancer remains the most commonly diagnosed cancer in males, while breast cancer currently remains the most commonly diagnosed cancer in females.
The support of donors and researchers is invaluable, as we continue to provide support services and invest in groundbreaking research to help people affected by cancer and their families. Visit our resources to understand your risk of prostate cancer and to learn about PSA tests. You can also learn about when to get screened for breast cancer.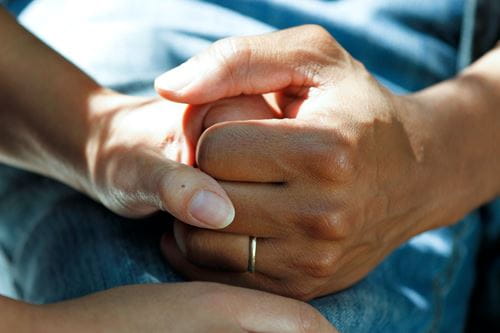 2. Colorectal cancer incidence rates have been declining faster than any other reported cancer type. @(Model.HeadingTag)>
Colorectal cancer incidence rates decreased by an average of 3.5% per year from 2014 to 2019. This is likely the result of successful screening programs.
However, this year 24, 100 people in Canada are still expected to be diagnosed with colorectal cancer. Research in Canada suggests that colorectal cancer rates among younger adults have also been rising. The reasons for this remain unclear and additional research is needed to understand how to slow down this trend. However, the newly released Canadian Cancer Statistics report indicates that over half (54%) of colorectal cancer cases in 2023 are expected to occur in Canadians who fall within the age currently covered by the screening guidelines (50 – 74 years).
To improve your chances of successful treatment, we continue to encourage everyone to be aware of signs and symptoms, and get screened for colorectal cancer if eligible.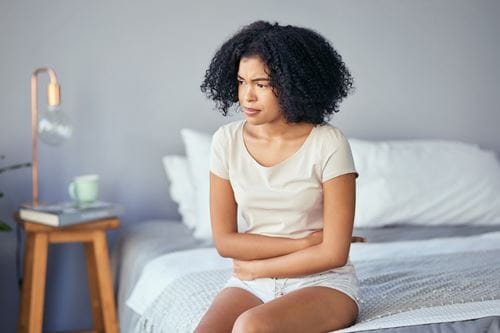 3. Lung cancer mortality rates have been declining faster than any other reported cancer type. @(Model.HeadingTag)>
Lung cancer mortality death rates have decreased by an average of 3.8% per year from 2015 to 2020. However, in Canada it is still the leading cause of cancer death - responsible for about 1 in 4 cancer deaths among people in Canada.
One of the main reasons for the decline in lung cancer death rates, and declining lung cancer incidence rates, has been due to a decrease in commercial tobacco use, which is a leading risk factor for lung cancer. But the number of people diagnosed with lung cancer continues to increase, largely due to the aging and growing population in Canada. Other factors that increase lung cancer risk include exposure to radon gas, asbestos, arsenic in drinking water, and indoor and outdoor air pollution.
It's important to remember that there are effective ways to detect lung cancer early. Lung cancer screening using low-dose CT scans has been shown to be effective in improving health outcomes, particularly for adults aged 55 to 74 who currently smoke tobacco or used to smoke tobacco. And when lung cancer is diagnosed at stage 1, the 5-year survival rate is 62%.
We know that with advances in research, compassionate supports and strong advocacy, we can help people living with or beyond lung cancer thrive.
Over the last 10 years, CCS has invested approximately $47.3 million in research focused on lung cancer through programs like its Breakthrough Team Grants – its largest ever collective effort in Canada aimed at improving outcomes for low survival cancers. To help fund the brightest minds in lung cancer research, donate today at cancer.ca.
CCS offers a wide-range of compassionate support programs to help you reduce your risk for cancer or support you through the cancer experience.
Our advocacy efforts have been instrumental in establishing Canada as a world-leader in commercial tobacco control. As the voice for Canadians who care about cancer, we continue to work with government to bring about healthy public policies that will help prevent cancer and improve the lives of people living with cancer and their caregivers. To lend your voice and help make cancer care better,
sign up to be a Voice for Change
.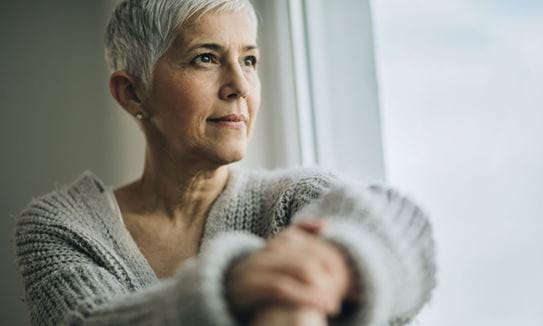 4. In recent years, the cervical cancer incidence rate has been increasing, marking the first significant increase in cervical cancer incidence since 1984. @(Model.HeadingTag)>
Cervical cancer incidence increased by an average of 3.7% per year from 2015 to 2019. This is the first significant increase of cervical cancer since 1984 and it is now the fastest increasing cancer among females. This year, 1,550 people in Canada are expected to be diagnosed with cervical cancer.
Although this can be a cause for worry, it's important to remember that this cancer is preventable. Virtually all cervical cancer cases are due to human papillomavirus (HPV) and can be prevented by receiving the human papillomavirus (HPV) vaccine prior to HPV exposure and by screening for precancerous conditions of the cervix. While organized cancer screening programs exist in every province, not everyone has equal access to these programs. Some people face additional barriers to access these screening programs. Barriers can include language and cultural challenges, stigma and difficulties in physically accessing these services. CCS-funded researchers have been working to bridge this gap by identifying and addressing barriers that different groups may face and by expanding cancer screening programs. The Canadian Cancer Society is also calling on provincial and territorial governments to implement HPV testing as the primary test in their fully funded cervical cancer screening programs.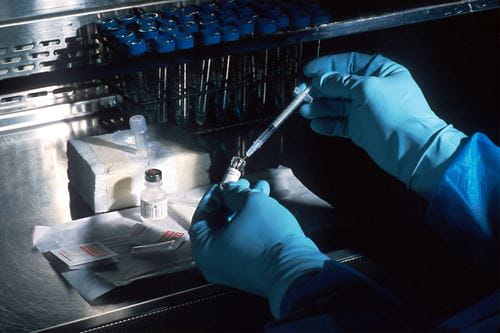 With the help of our donors, the information from this new report will help direct new advocacy and research initiatives and show the path forward to a brighter future for people affected by cancer and their families.