Mark's story: How the support of a quit coach helped him successfully stop smoking!
Mark shares how support and encouragement from a Canadian Cancer Society Talk Tobacco Quit Coach helped him find the motivation he needed to quit smoking, live well and reduce his cancer risk.
2 min. read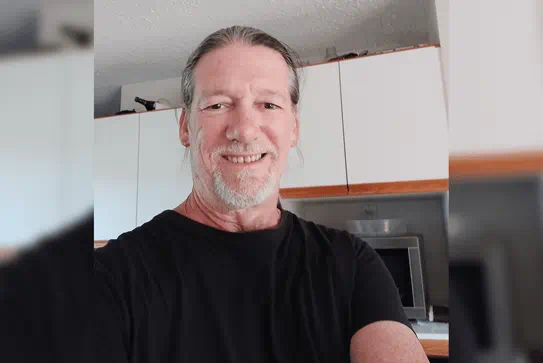 Smoking rates among Canada's Indigenous populations are, on average, twice as high as those of non-Indigenous Canadians. While traditional or ceremonial tobacco plays a significant and positive role in many Indigenous cultures, commercial tobacco has serious health impacts.
Smoking tobacco causes about 72% of lung cancer cases, and people who smoke have a higher risk of developing at least 16 different types of cancer.
When Mark, a member of the Métis community, began smoking regularly at age 15, he had no idea how difficult it would be to stop. Over the years, the financial and health costs of smoking started to take a toll, and he decided to quit. Mark had been smoke-free for 2 years when a faulty welding machine electrocuted him at work, landing him in the hospital for a week. To cope with the traumatic event that left him with lingering health issues, 58-year-old Mark fell back into smoking commercial tobacco.
"When I was discharged from the hospital, I ran for a pack of cigarettes," he shares. "I was told I'd eventually get over it. Six years later, it became the struggle of my life to quit."
Mark's journey to quit @(Model.HeadingTag)>
Nicotine – the active ingredient in cigarettes – is extremely addictive. For many people, especially those who have been smoking tobacco for years, quitting can be very challenging and take time. Having quit once before, Mark knew this – but he also knew he had the strength to do it again and quit for good.
In 2019, he joined the Canadian Cancer Society Walk or Run to Quit, a 10-week training program that guides individuals through a progressive 5 km walking or running plan while providing practical support on quitting smoking.
When the program was put on hold during the COVID-19 pandemic, Mark was determined not to give up on his journey to quit. He turned to Talk Tobacco – our free, confidential program that offers culturally appropriate support and information about quitting smoking, vaping and commercial tobacco use to First Nations, Inuit, Métis and urban Indigenous communities.
Finding the motivation to quit for good @(Model.HeadingTag)>
Mark began working with Sarah, a Talk Tobacco Quit Coach, to support him as he worked to quit smoking. From August 2020 to May 2021, Sarah spoke with Mark over the phone weekly to discuss his quit plan, give advice on how to manage cravings and provide encouragement.
"Sarah's support was marvellous. The hardest part about quitting was not giving in and buying a new pack of cigarettes," shares Mark. "But after I talked to Sarah, I always felt strong enough to push back against the cravings."
Although Mark's journey was challenging, with Sarah's guidance and support he was able to quit smoking – and has been smoke-free since January 2021! Now, he's grateful to have his health back and shares his experience to show other Indigenous peoples looking to quit smoking that it's never too late to try.
"Talk Tobacco was a great experience for me, and I encourage others to give it a try," shares Mark. "Listen and accept the help and know that you're not alone."
---
Quitting is a personal experience, and everyone quits a little bit differently. Some people quit gradually, while others stop and start many times. Some people like to have support, but some people prefer to quit on their own. There's no right way to quit smoking.
No matter how you choose to quit, we're here to provide trusted information and support services to help you along your journey. Discover all the different tobacco cessation services and programs available across the country.