Dr Morag Park: 30 years of advancing breast cancer research and creating hope
After many discoveries, Dr Morag Park continues to advance breast cancer research and celebrate successes alongside those she has helped.
3 min. read
Through funding by the Canadian Cancer Society, Dr Morag Park's fascination with the development of cancer cells has resulted in new discoveries and the progression of treatments for over 30 years.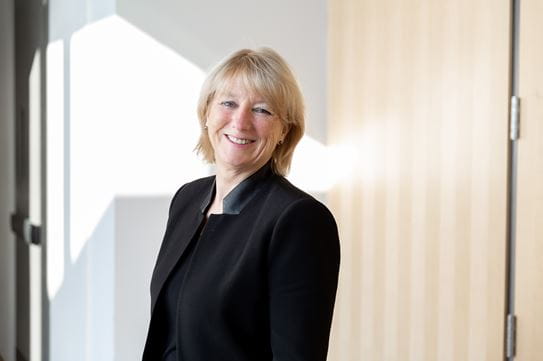 Finding opportunities to make a difference in cancer research @(Model.HeadingTag)>
At a time when technologies were being developed that enabled researchers to dig deeper into the biology of cancer, Dr Park was working to find genes that turned normal cells into cancerous cells when the genes malfunctioned. Eventually, she discovered a gene that played a vital role in the progression of many different cancers.
Events like CIBC Run for the Cure quickly made breast cancer one of the most widely researched cancers at this time. Dr Park realized she could use her knowledge to focus more on breast cancer research and help women across Canada – something she cared deeply about. "As a woman, breast cancer was an important disease for me to pay attention to," says Park. "Anyone of us has a chance of developing breast cancer."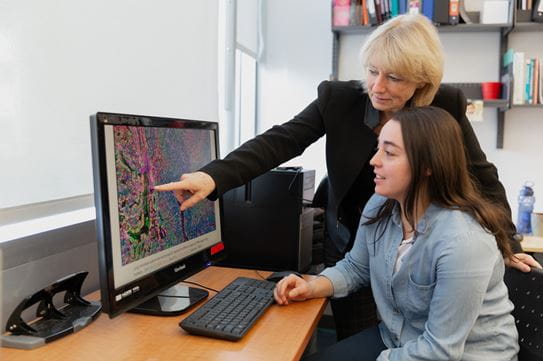 The hope of a better future @(Model.HeadingTag)>
Much of Dr Park's research is now focused on triple negative breast cancer (TNBC), which is aggressive and difficult to treat. With support from the Canadian Cancer Society, her team is hopeful that through developing a 3D tumour model, they will be able to answer questions about triple negative breast cancer that remain unsolved.
"Some triple negative breast cancers are very resistant to standard of care treatments and that's where we are turning our attention. There are no targeted therapies and it has one of the worst outcomes for breast cancer. We hope to gain an understanding of why these tumours do not respond to immunotherapies and other treatments and what some potential new treatments for these women could be."
These new 3D models will allow the researchers to study and test drugs in conditions that closely resemble the real environment in a person. With this method, they hope to develop immunotherapies and harness the immune system more precisely to target this cancer.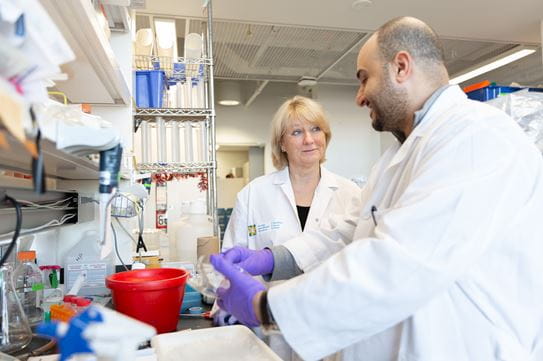 Giving back to the community that has supported her @(Model.HeadingTag)>
Dr Park is thankful for the support that the Canadian Cancer Society has given her throughout her career. With her team, she still attends the CIBC Run for the Cure alongside people affected by breast cancer – whose passion and perseverance have allowed her to carry on her work.
"CCS has funded me for over 25 years and it's been transformative," she says. "People are living with cancer in ways that we couldn't have imagined before. You can't treat all cancers the same because it's not just one disease. We understand that now, but we didn't 20 years ago."
A total of 5,500 breast cancer deaths are still expected to occur in 2022 and breast cancer still accounts for 1 in 4 new cancer cases in females. By making a donation for , you will help fund our national support system and fund new research initiatives by people like Dr Morag Park.