How a teen became a caregiver when cancer affected his family
Vincent shares how he became a caregiver at 16 when cancer affected his family. Learn how the Canadian Cancer Society provided hope and support to his family.
4 min. read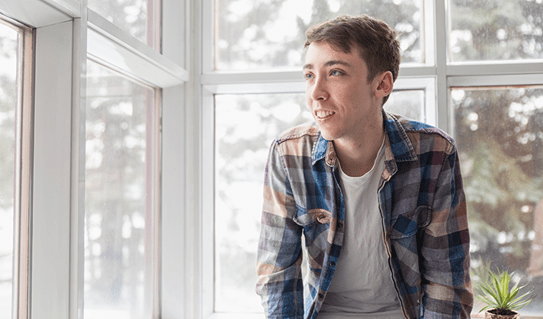 Vincent knows first-hand the impact cancer can have on families. When he was four years old, his father died of leukemia and 11 years later their family would be hit with another cancer diagnosis. This time, his mother Lyne was diagnosed with lung cancer and during that same period, his grandmother was facing a breast cancer diagnosis of her own.
A mother's journey with cancer @(Model.HeadingTag)>
In November 2013, Lyne experienced a headache and nausea so severe that she was rushed to the hospital. These symptoms were later diagnosed by doctors as an aneurysm. After having a surgery to successfully treat the aneurysm, her doctors noticed she had a troubling persistent cough.
They referred Lyne to get a metaiodobenzylguanidine (MIBG) scan, an imaging test that is typically done to find and diagnose certain types of tumours. This scan revealed that Lyne had lung cancer.
Lyne began her treatments immediately and the family remained optimistic – facing her new diagnosis head on, together.
Things were looking up and the family began to adjust to their new life. Unfortunately, Lyne started to experience memory loss and cognitive impairment. Her conditions worsened and in December of that year, the family learned her cancer had spread to her brain.
Caring for a loved one @(Model.HeadingTag)>
The news hit the family hard. Having had multiple family members diagnosed with cancer, Vincent knew just how much care and support his mom would need during treatment.
After their mother's new diagnosis, Vincent and his sister decided to put their studies aside, get part-time jobs to provide for their family and become their mother's full-time caregivers.
"My sister and I had to grow up fast. We wanted to be there for our mother – like she had always been there for us," explains Vincent.
Support in a time of need @(Model.HeadingTag)>
Despite Vincent's and his sister's best efforts to provide for their family, they struggled to make ends meet. Rent, food, medicine, transportation to treatments and everyday expenses began to add up.
Looking for support and assistance, the family turned to the Canadian Cancer Society for help.
"We were so relieved when the Canadian Cancer Society offered us financial assistance to help cover transportation costs for my mother's treatments," Vincent explains. "She was also able to get a wig with their help and it brought her so much joy during this difficult time."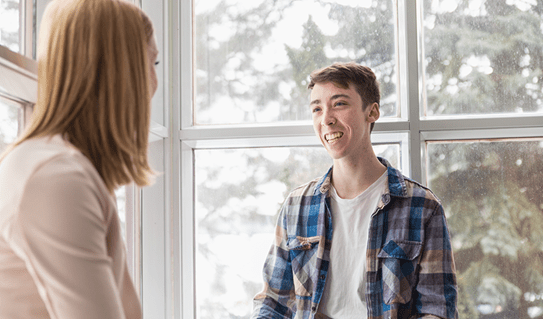 Life is stronger than cancer @(Model.HeadingTag)>
In 2017, Vincent's mother passed away.
Vincent explains that despite of the challenges he faced being a caregiver at 16, he doesn't regret any of it.
"My mother was everything to me and she made me want to be a better person," says Vincent. "I enjoyed spending every moment I had with her."
Although the loss of his mother was hard, Vincent found the courage to move forward. He is back in school and determined to share his story so other families affected by cancer know they're not alone and can find the same support that his family did.
"When you make a donation to the Canadian Cancer Society, you're giving more than just support to Canadians affected by cancer – you're giving hope," says Vincent.
The importance of giving back @(Model.HeadingTag)>
Having turned to the Canadian Cancer Society when his family needed it most, Vincent understands just how important it is to have a support system. That's why Vincent volunteers with our organization and participates at the Canadian Cancer Society Relay For Life with his sister in honour of their mother.
Not only does Vincent share his story openly to inspire others on their cancer journey, he also hopes to help others understand how their support and donations can make a difference in the lives of Canadians affected cancer.
"Cancer research is so important," says Vincent. "I hope that in 10 years, when someone else's mother faces a cancer diagnosis, they survive because of new treatments being developed through research. It's thanks to generous donations from donors that the Canadian Cancer Society can invest in research and help families like mine – both emotionally and financially. My sister and I wouldn't have been able to get through this without their support."
Help give hope to Canadians affected by cancer and their families. As Canada's largest charitable funder of cancer research, we rely on donors like you to invest in groundbreaking research.
Families, like Vincent's, depend on organizations like the Canadian Cancer Society for support. Your donation will go a long way in helping us provide support services to Canadians across the country, while also helping us fund discoveries that could change the future of cancer.