5 ways the Canadian Cancer Society can help this holiday season
Turn to the Canadian Cancer Society during the holidays for recipes, volunteer opportunities, fundraising resources, gift ideas, and information and support.
4 min. read
5 ways the Canadian Cancer Society can help this holiday season @(Model.HeadingTag)>
The holiday season has arrived – for many, it's a time for celebration. For others, it's a time for reflection or a chance to give back. And for some, it can be a difficult time of the year. If you've been diagnosed with cancer or a loved one has, or someone you cared about died from cancer, the holidays can be challenging.
At the Canadian Cancer Society, we understand that the holidays can mean different things to different people. No matter how you spend the holidays this year, know that you can turn to us.
From providing information and compassionate support to anyone who needs it, to sharing healthy recipes, to offering meaningful gift ideas – here are 5 times you and your loved ones can turn to us this season.
1. Turn to us for information and support. @(Model.HeadingTag)>
We know cancer affects us all – and for some, it can impact us during the holidays. If you, or someone you care about has been diagnosed with cancer, you might have questions and concerns. We're here to help. We offer a support system for people with cancer and their family, friends and caregivers.
If the holidays are difficult because of the death of a loved one, know that you're not alone. Coping with grief can be painful – take care of yourself and give yourself time to grieve. Everyone grieves in their own way.
You can contact us through our coast-to-coast toll-free helpline at 1-888-939-3333. We'll take all the time you need to answer your questions and give you information. Or you could turn to our online community – CancerConnection.ca – to connect with people who have been affected by cancer, cancer survivors and caregivers.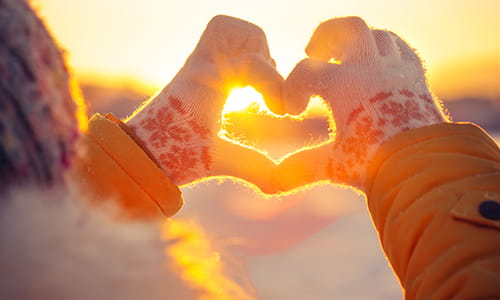 2. Turn to us for healthy recipes @(Model.HeadingTag)>
The holidays are usually a time to catch up with family and friends. We know that these get-togethers can often mean one thing – eating plenty of food. But before you dive in, you may want to rethink what you put on your plate.
A recent study funded by the Canadian Cancer Society found about 4 in 10 cancer cases can be prevented through healthy living and policies that protect the health of Canadians. There are things we eat, drink, breathe and do that affect our cancer risk. The good news is you can reduce your risk of cancer by making positive lifestyle changes, like eating well.
To help you and your loved ones eat well during the holidays, give these recipes a try:

3. Turn to us when you want to give back @(Model.HeadingTag)>
Volunteers are at the heart of what we do. Every day, passionate individuals share their time and skills to help us change the future of cancer. When you volunteer for the Canadian Cancer Society, you join a community of more than 100,000 Canadians who volunteer with us each year.
We offer a wide range of meaningful ways to give back as a volunteer. From becoming a committee member for events like the Canadian Cancer Society Relay For Life, to driving Canadians with cancer to their treatment appointments – there's a volunteer opportunity for everyone.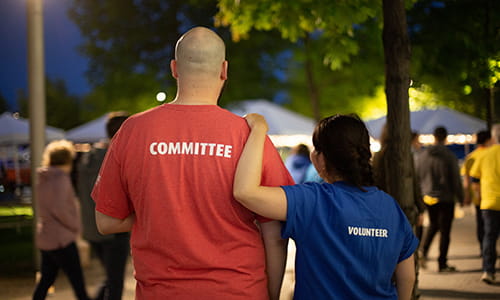 4. Turn to us for fundraising ideas @(Model.HeadingTag)>
Transform a winter activity, chore or event into a fundraiser. We have all the resources you need to host a fundraiser and make it a smooth and fun experience! Shovelling snow, holiday dinners and even a game of hockey could easily become an opportunity to raise funds.
Get your family and friends involved to make an even bigger impact! Every dollar raised will help us fund the most promising cancer research, provide a compassionate support system to Canadians affected by cancer and help us advocate to make healthy living a possibility for everyone.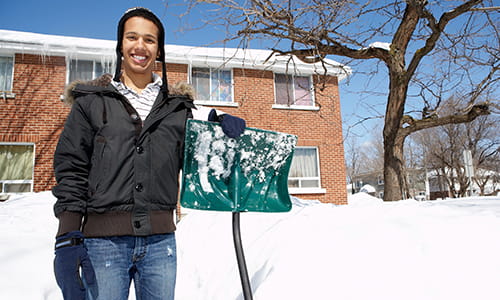 5. Turn to us for gift ideas @(Model.HeadingTag)>
Looking for a meaningful gift for your loved ones this holiday? Look no further – give a gift from the Canadian Cancer Society's gift collection and make the future brighter for all Canadians living with cancer.
With more than 40 gifts to choose from, you'll find something for everyone on your list. When you purchase a gift, you'll also receive a free greeting card to send your recipient. And best of all, funds raised from each gift will help change the lives of Canadians living with cancer. Some gifts are even matched up to 5x – multiplying the impact you could make.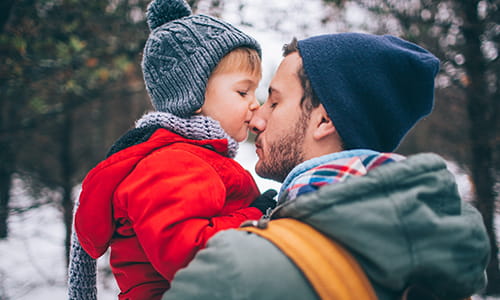 Warm the hearts of your loved ones with a unique gift that makes a real difference for Canadians affected by cancer.