Get screened for breast cancer
If you're in a certain age or population group, you can also have screening tests that help find breast cancer before you've even noticed symptoms. Take control of your health – see your doctor regularly and know when you should be screened for certain cancers.
Make regular breast cancer screening part of your healthy lifestyle
When you're getting ready for what's next in life, it's good to plan ahead and make sure you have everything you need. The Canadian Cancer Society reminds you that being proactive and prepared applies to breast cancer screening too.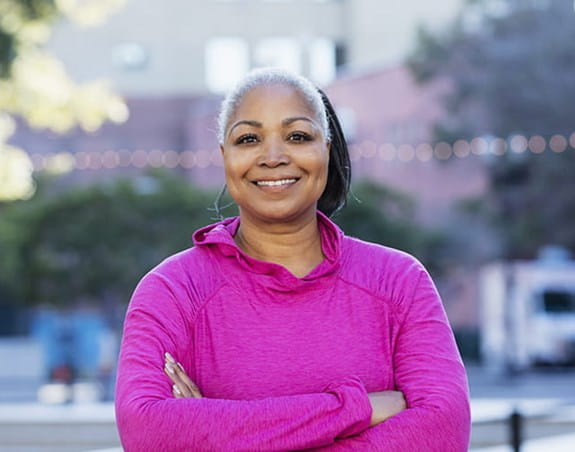 Should I be screened for breast cancer?
Use our tool to help you decide if you should have a mammogram to screen for breast cancer.