Our CancerConnection.ca volunteer moderators share how they coped with isolation after a diagnosis
Volunteer moderators at CancerConnection.ca shared how they coped with a new diagnosis to let others know support is not far away.
5 min. read
Hearing the words "you have cancer" can be a stressful and overwhelming experience. It can be hard to contend with your priorities changing within that moment, but it can be harder without having people in your social network who relate to the new challenges you are facing.
Fortunately, our volunteer moderators at CancerConnection.ca lead conversations on a wide range of topics and give advice to anyone in need. They are more than willing to share experiences from their cancer journeys, especially when it comes to navigating the feelings of isolation following new diagnoses.
Gayle: Moving past the reactions of others @(Model.HeadingTag)>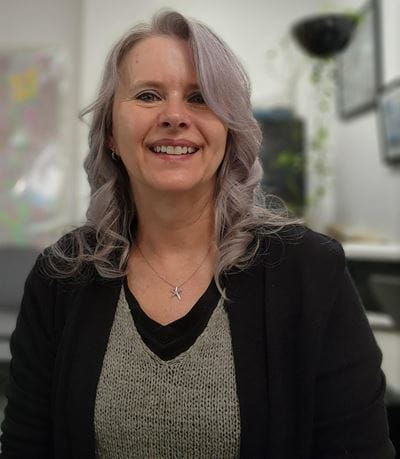 When Gayle was diagnosed with breast cancer, it caused a rift in many of her personal relationships. Some of her friendships even ended, but what was most heartbreaking was seeing the reactions to her changing appearance, particularly when going back to work for the first time and seeing people react to her head-covering.
"A cancer diagnosis really changes everything and friends and family may not support you through this fight. While walking to work, I passed a couple of women who turned their heads so fast they might just have broken their necks. I was nearly in tears."
Fortunately, Gayle was able to see that interaction in a more positive light and hopes other people on cancer journeys find comfort in her perspective.
"But soon, I started laughing. I accepted it was their issue, not mine. They had the problem looking at me. After I accepted that, I just really flourished."
As a volunteer moderator, Gayle takes pride in the moments when other community members greatly appreciated her thoughtfulness and compassion and when she went above and beyond to make CancerConnection.ca a safe and respectful space for everyone.
"I seek to provide solid information for folks who may be having the worst time of their lives, after being told 'you have cancer'."
Janice: Finding new ways to socialize and keep in touch @(Model.HeadingTag)>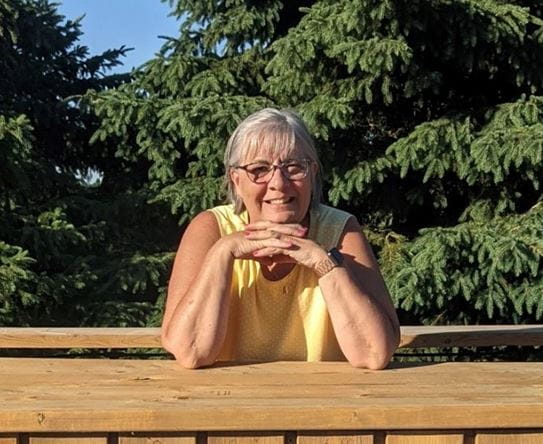 After working for 30 years in local hospitals, Janice discovered that becoming a volunteer moderator for CancerConnection.ca was a natural fit for her. It gave her the opportunity to continue being a positive force for others on cancer journeys, following her retirement.
"I like being able to share my experiences openly and honestly, and seeing the positive impact that it can have," says Janice. "It doesn't take much to be kind and lend an empathetic ear, but the payoff can be great. We are a small but mighty team and we know someone always has your back."
Having been diagnosed with breast cancer and ovarian cancer, Janice still hopes she can make others feel supported after their diagnoses. She says finding the people in your social network who know you the best and finding new, creative ways to socialize with them is invaluable.
"Surround yourself with positive and realistic people. These are the folks that will keep you going through the rough patches. One of the things my coworkers did that helped me was set up a card group. While I was doing chemotherapy, I received at least one card a week in the mail. I placed them out where I could see them easily and on the toughest days, I would read them all for encouragement."
Judy: Appreciating the small moments @(Model.HeadingTag)>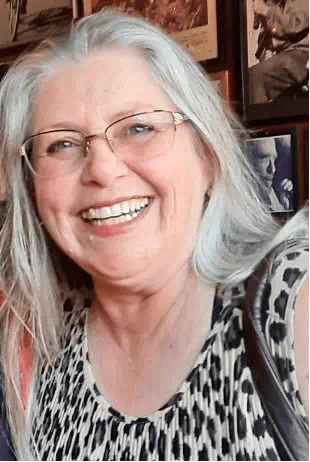 Shortly after Judy's son was diagnosed with testicular cancer, she looked to CancerConnection.ca, to find more information. She admits that it made her nervous to interact with people with more information than her at first, but she gradually became more excited to be there for others and found working alongside the other mentors inspiring.
"My proudest moments were when I began following the lead on supportive posts and just jumped in to welcome others. The mentor and moderating training were so helpful for me going forward, to being the best support person I could be. I continue to learn more everyday."
Judy knew that once she retired, she wanted to start volunteering in a caregiver role. But when she began volunteering at the Canadian Cancer Society, she did not expect that she would have learn to cope with isolation at the same time as her son. But it just brought them closer together.
"March 2020 was the beginning of his surgery and treatments, as well as the COVID-19 pandemic. We ended up spending a lot of time watching TV and resting. Our one-hour drives were nice outings, with drive-through meals and sitting away from anyone in a beautiful beach park in between bloodwork and chemotherapy appointments."
Suzanne: Consistently welcoming, giving resources and making time for family and friends @(Model.HeadingTag)>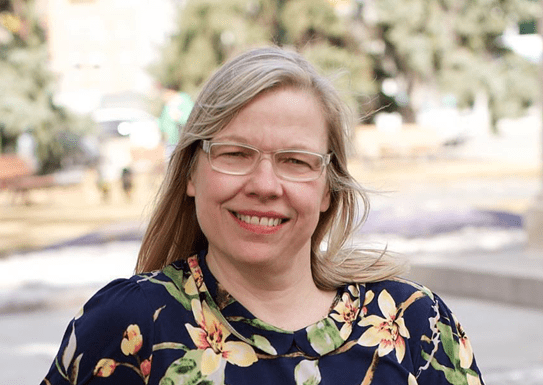 Suzanne has a rich history of volunteering for the Canadian Cancer Society, through events like CIBC Run for the Cure and Daffodil Days. But when she was diagnosed with cancer in February of 2020, she discovered CancerConnection.ca and credits the community for bringing her strength and support during what was an often scary and isolating time for her.
"I had very few resources available to me during my treatments – so folks in this virtual community really became my peer support, mental health support and in some very special instances, friends."
Now referred to as "Supersu," she is a volunteer moderator and community mentor and hopes those she speaks to consider her easy to talk with, hilarious, inclusive and non-judgemental.
"I spend 30 – 60 minutes a day on the site. I try to make folks feel welcome and answer any questions or comments on procedures that I feel I have experience with or direct them to other resources if applicable."
When it comes to coping with isolation after a diagnosis, she agrees that the best ways are to find opportunities to find other positive individuals who can, nevertheless, help you to accept your reality.
"I relied heavily on technology to make me feel less alone – Zoom visits with friends and family, and interacting virtually with folks on CancerConnection.ca forums really helped during my cancer story."
Our online community for people diagnosed with cancer as well as their family, friends and caregivers, are ready to welcome anyone with questions about their treatments, how to manage lifestyle changes or if they're just looking for a pick-me-up with others who have been there.