Students can get their volunteer hours by raising awareness about cancer.
1 min. read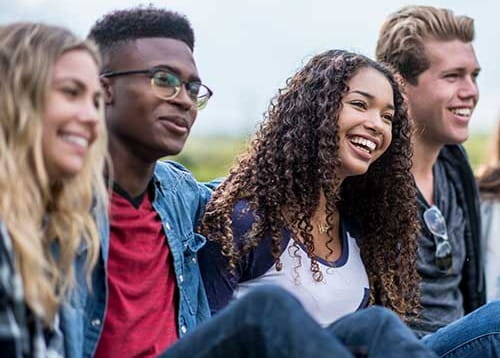 With back-to-school season upon us, the Canadian Cancer Society (CCS) offers a fulfilling program for high school students to complete their volunteer hours. The Youth Troop program was created to educate and raise awareness about the impact of cancer as well as the importance of prevention and early detection.
The Youth Troop program is comprised of a team of students from high schools across Canada who work together to change the future of cancer forever. The program offers young people the opportunity to gain leadership skills and experience that they can carry over into schooling or future professions. Through the program, students will not only learn about cancer prevention and healthy living but can also educate, mentor and guide their peers.
Naomi Ogunjobi, a high-school student who volunteers for Youth Troop, believes the Youth Troop is a great way to make a difference. "My involvement in the Youth Troop was particularly meaningful to me because of my neighbour who had cancer. Witnessing their experience firsthand made me aware of the challenges and difficulties faced by individuals battling cancer. It motivated me to take action and make a positive impact in their lives and the lives of others affected by this disease," she says.
Naomi adds that she'd recommend Youth Troop to her friends who are looking to fulfill their required volunteer hours. "I most definitely would recommend Youth Troop to my friends and I actively do. It's a community of youth who are like minded and are making positive change and I feel everyone should have a chance to have that impact," she adds.
If you or a student you know would like to join Youth Troop, click here.