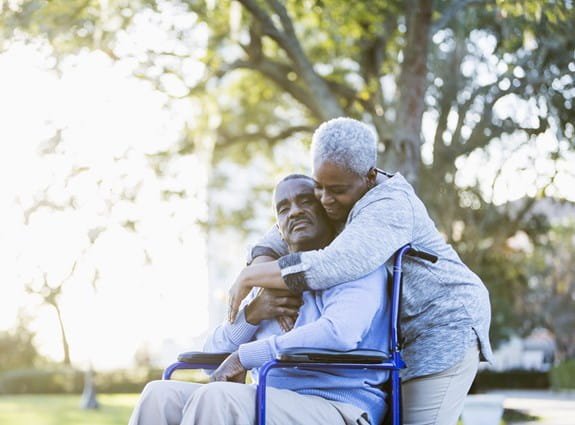 Our research vision
Leading to achieve: Our distinct approach to cancer research @(Model.HeadingTag)>
Research has the power to transform the future of cancer. Thanks in large part to research, 64% of people diagnosed with cancer in Canada today are expected to survive 5 years or more compared to only 25% in the 1940s. Quality of life for those living with cancer has also improved thanks to research that led to more precise, less invasive interventions and advances in alleviating debilitating side effects of treatment.

But there continues to be significant variations in cancer experiences depending on cancer stage and type as well as the social and economic factors that influence a person's health. To truly take control and transform the future of cancer, we must do more research to drive progress, faster.
We are uniquely positioned to lead this work. As part of a larger community, and in light of the rapidly evolving field of science, we know we will need an agile, responsive approach to research programming to ensure we capitalize on new innovations, build new partnerships and reflect the needs of people affected by cancer.
Thanks to the generosity of our supporters, we're poised to push progress to new heights, improving and saving more lives.
Since 1947, we have supported thousands of world-leading cancer scientists in Canada, contributing more than $2 billion to life-changing research.
We provide a compassionate support system for all those affected by cancer – one that includes advocacy, cancer information and support programs. This scope gives us the unique ability to bring research findings into practice, integrating knowledge in real time with real impact.
We fund excellent research in any part of Canada where capacity exists and take steps to build capacity where needed, and we strive to ensure that discoveries made in one region benefit people in every region.
Guided by our respected process to select the best research, we maintain flexibility to seize opportunities, respond to community interests and lay the foundation for the next generation of researchers based on a culture of excellence, inclusion and diversity.
We fund all forms of research on any cancer type and spanning the entire cancer continuum from prevention to end-of-life care.