What we are doing
Improving access to PSA testing in Ontario and BC
Join us and support expanding provincial coverage of the Prostate-Specific Antigen (PSA) test in BC and Ontario.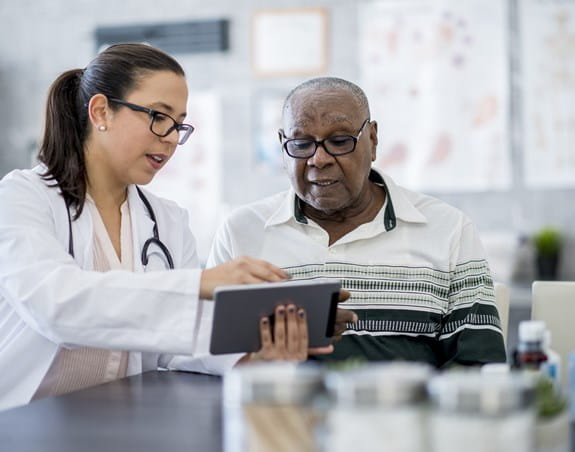 Improving access to PSA testing for all Canadians
Prostate cancer is the most commonly diagnosed cancer among Canadian men with 1 in 8 Canadian men expected to be diagnosed with prostate cancer in their lifetime.
Early detection of the disease is critically important. When prostate cancer is detected early, close to 100% of men will survive 5 years or more.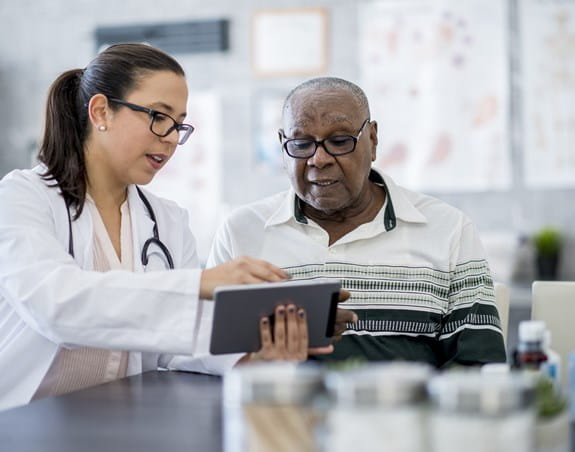 Support expanding coverage of the PSA test in British Columbia and Ontario @(Model.HeadingTag)>
The PSA test is a commonly used blood test that looks for high levels of prostate-specific antigen or PSA, a protein made by prostate cells. A small amount of PSA in the blood is normal, but if PSA levels are elevated, a person will typically be sent for further testing to determine if they have prostate cancer or a health concern impacting their prostate.
Eight provinces and three territories cover the cost of the test by referral without requiring signs and symptoms, except Ontario and British Columbia. The cost of the PSA test is currently paid out-of-pocket by asymptomatic individuals in British Columbia and Ontario who would like to take the test after having a conversation with their doctor about the benefits and limitations.
A 2021 poll commissioned by the Canadian Cancer Society (CCS) found that 9 in 10 Canadians (90%) express support for increased government health care spending on the test for early detection of prostate cancer with physician referral. CCS believes Canadians should have equitable access to a PSA test for early detection of prostate cancer without having to pay out-of-pocket when they have a physician referral, regardless of where they live in Canada.
Join our Voices for Change network and advocate for improved access to the PSA test @(Model.HeadingTag)>
Having been diagnosed with advanced prostate cancer, David Johnston knows the importance of early detection and has joined CCS in advocating for improved and equitable access to the PSA test.
In May 2019 I went for a physical exam with my family doctor and received a digital rectal exam. She informed me that I did have a very large prostate but that everything seemed fine. Knowing my family history, I asked about having my PSA tested, knowing I would pay the $35 fee. She said 'no'.

A few months later I had a blood clot in my urine ... My PSA was 20. I was sent for many more tests and a year later I was diagnosed with advanced prostate cancer.

I am a prostate cancer survivor who is now working with the Canadian Cancer Society and their Voices for Change program because I want to see equitable access to PSA testing across the country in all provinces and territories, especially for those at higher risk including Black men and those with a family history of prostate cancer, like myself.
Through our Voices for Change newsletter, you'll be the first to know about our advocacy efforts and receive exclusive access to volunteer opportunities around this and many other critical issues.