Owen's story: cherishing the small moments as a lodge volunteer
Owen is proud he helped many cancer patients as a lodge volunteer and with his memories, hopes to inspire others to join the cancer cause.
3 min. read
For Owen, the cancer journeys of his loved ones were the driving force that motivated him to start his own rewarding journey as a volunteer for the Canadian Cancer Society—to bring hope, comfort and positivity to anyone who may feel lost or isolated during their own treatments.
"Three of my grandparents all had various forms of cancer and I saw the impact that it had on all of them. I heard through family and friends about how the Southern Interior Rotary Lodge is an amazing organization and was inspired to get involved to make an impact on people who were going through difficult times."
At the Southern Interior Rotary Lodge in Kelowna, Owen worked at the front desk on Sundays, gave tours to the lodge guests and answered phone calls.
He eventually moved to Vancouver to start a new job at the BC Cancer Agency, but fondly remembers his early days as a volunteer and the patients he was fortunate to meet.
Creating meaningful memories with visitors @(Model.HeadingTag)>
There were many instances as a lodge volunteer when Owen celebrated small successes with patients and brought moments of levity to those around him. Looking back, he hopes he made a lasting impression.
"One of my proudest moments was probably putting on a movie night for the lodge guests," remembers Owen. "They had picked out a movie to watch but we weren't sure how to use the projector. But through some fiddling and some trial and error, we eventually got it playing on our screen. Then, we made some popcorn and snacks for everyone. Seeing the joy and appreciation on the guests' faces that day made me so proud to be a volunteer there."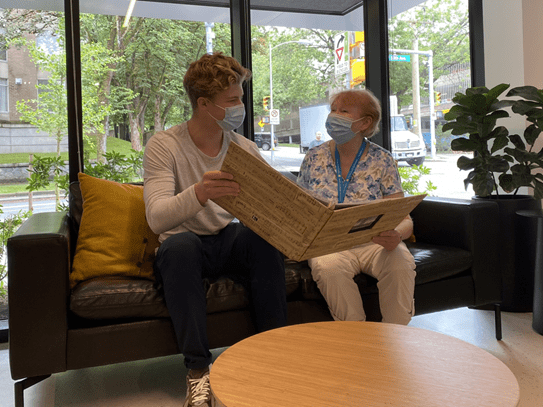 It can be an amazing experience to develop a relationship with lodge guests over multiple weeks, says Owen, which makes it all the more difficult when it's time for them to leave. He hopes he has given guests at the lodge many great memories and similarly, that many of those who he met are aware of the profound positive impact they have had on his life.
"One couple who stayed at the Kelowna lodge has always stuck in my mind. We would talk at long lengths and they offered me considerable life and career advice. Their genuine care and interest in my life is something I have always remembered and I truly believe their advice has impacted my life's direction for the better. And while I could provide countless other examples of great people I have met throughout my time at the lodge, I very often think about the impact that couple had on me."
Leaving a lasting legacy @(Model.HeadingTag)>
Being a lodge volunteer has taught Owen countless lessons and he is surprised at how much he has grown since his first shift.
"I've certainly gained greater communication skills and become more empathetic, but most significantly, I gained greater perspective while at the lodge. It's easy to get wrapped up in the day-to-day stressors of life but connecting with patients who have to move away from home for cancer treatment has taught me to step back and see life in the bigger picture. I think it made me reassess what's really important in life and to appreciate those things much more."
Owen continues to volunteer at the Vancouver Lodge on Sundays and hopes he has left an enduring legacy at the Canadian Cancer Society, which we are all sure he has.
"I hope to be remembered as a volunteer who always showed up with a smile on his face, a genuine kindness and a desire to help."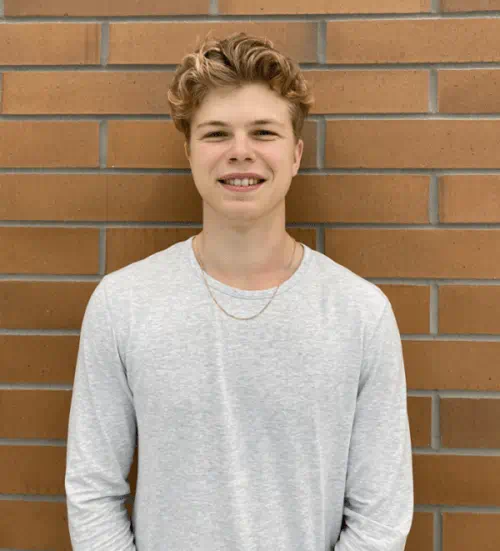 Explore our latest volunteer opportunities if you would like to make a lasting positive impact in the lives of Canadians affected by cancer.