For Coral the CIBC Run for the Cure is an experience like no other
Now 3 years cancer free Coral looks forward to returning to the in person Canadian Cancer Society CIBC Run for the Cure
2 min. read
Last year we shared Coral's story about staying positive and hopeful in the face of breast cancer.
Everyone in Coral's life knew she was a positive force that you could turn to for support. When she was diagnosed with breast cancer in 2018 Coral found support from her daughter and co-workers at CIBC, who wanted to give back and repay her for being a great mom, friend and colleague. The positive environment they helped create let her go through her cancer journey with a sense of normalcy.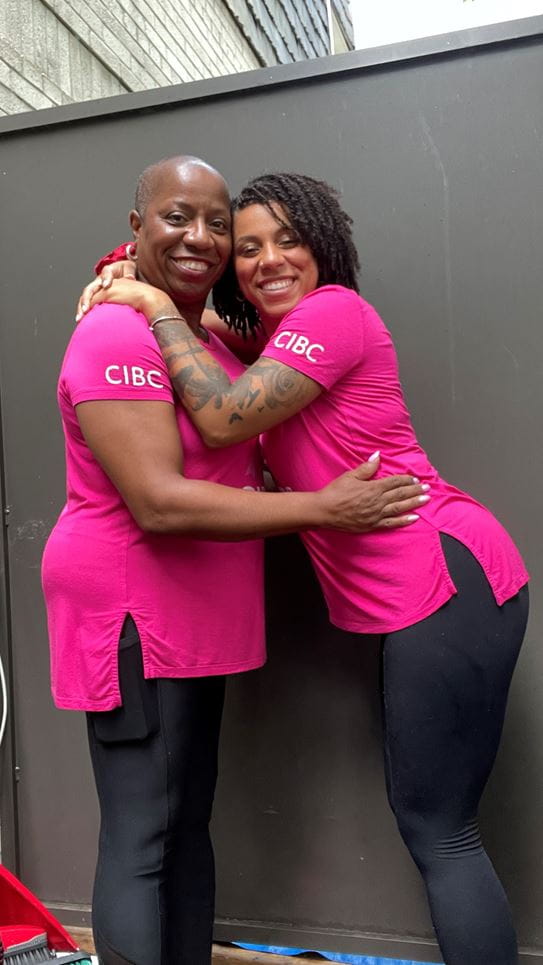 Why Coral never stops running @(Model.HeadingTag)>
We recently had a chance to talk to Coral again and she shared a positive update on how she's feeling today. "I've been cancer free for three years and counting! [I'm] extremely happy to wake up each morning. Very thankful the world is opening up, as well as getting to see my family and friends more."
This year Coral's excited to attend the 2022 Canadian Cancer Society CIBC Run for the Cure on Sunday October 2, 2022 with her friends and family as part of Team CIBC. "I am excited participating in the [Run] in person as I love the energy! My family and friends will join me and it will be a good day, as usual." Coral would love to also turn her love of baking into a way to support the Run by hosting a bake sale.
Coral has always tried to share her positive energy, so she and her loved ones can create the best lives for themselves. Her excitement to return to the CIBC Run for the Cure is also about how important the Run is, especially when it comes to supporting the financial needs of people diagnosed with breast cancer. "I know that a lot of women do not have the money to pay for all the costs while going through this journey and I saw first-hand how the donations help tremendously."
How you can support the Run @(Model.HeadingTag)>
Supporting the CIBC Run for the Cure is an experience like no other. Coral describes the atmosphere of the in person Run as exhilarating, passionate and gratifying and you can join her this year on October 2 by registering for the Run. If you can't make it to the Run but you'd like to support the 1 in 8 women who like Coral will be diagnosed with breast cancer in their lifetime you can search for a local participant to make a donation or make a direct donation.