Sharing the stories of 2 prostate cancer survivors

Meet two men who've faced prostate cancer and found support through the Canadian Cancer Society. See how they're raising awareness to help others.

3 min. read
Prostate cancer is the most commonly diagnosed cancer among Canadian men, with 1 in 9 men expected to hear the words, "you have prostate cancer," in their lifetime. These men are more than a statistic – they're our family, friends and community members.
Kevin and Jack have faced those four words and the journey that comes along with them. Today, they're cancer-free and sharing their experiences to help raise awareness and offer support to other men.
Kevin's story: Sharing information to save lives @(Model.HeadingTag)>
With the holiday season behind him, Kevin was enjoying a happy start to the new year when he received a call from his doctor. Within weeks, he was diagnosed with prostate cancer.
"Even though there is a history of prostate cancer in my family – my uncle and my brother both had it – I found myself at a loss for the information I needed," shares Kevin. "So one of the first things I did was visit the Canadian Cancer Society website. I was surprised to learn that Black men of African or Caribbean ancestry, like me, have almost double the risk of developing prostate cancer."
While the reason why prostate cancer occurs more often in Black men of African or Caribbean ancestry is not clear, we know that survival rate is close to 100% if caught early and before the cancer has spread to other parts of the body.
At the Canadian Cancer Society, we encourage all Canadians to take control of their health and get information about finding cancer early. For men, it's important to learn more about prostate cancer risk factors and getting tested.
"As a Black man from the Caribbean, I believe it's vitally important that prostate cancer awareness is brought to my community. That's why I volunteer as Chair of the Canadian Cancer Society Prostate Cancer Advisory Council that was developed to improve Black community members' awareness of their cancer risk, as well as promote prostate cancer testing. I see it as an act of love to share information that can help save lives."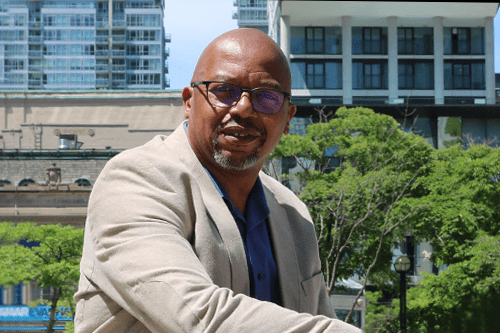 Jack's story: Finding connection to cope @(Model.HeadingTag)>
Jack has always led an active lifestyle as a power skating instructor. He considers living an active life, surrounded by the people he loves, as a big part of who he is. When he was diagnosed with prostate cancer, he felt like that lifestyle was turned upside down.
"I no longer had the time or energy for the things I enjoyed so much – they were replaced by medical appointments, surgery and radiation treatments," shares Jack. "I didn't feel or look like myself anymore. I wasn't prepared for the weight gain, loss of muscle mass, fatigue, hot flashes and deep depression. The physical and emotional toll was really tough on me."
Jack isn't alone in his experience. Going through many emotions and changes is a normal part of the cancer journey. That's why the Canadian Cancer Society is here to help people affected by cancer through our national support system.
"No one is ever prepared for a cancer journey, and it's important to find the support you need to cope," says Jack. "I encourage anyone facing cancer to call the Canadian Cancer Society's Cancer Information Helpline or visit CancerConnection.ca to get help and support to manage life with cancer. Connecting with others who understood what I was going through helped me during a very difficult time."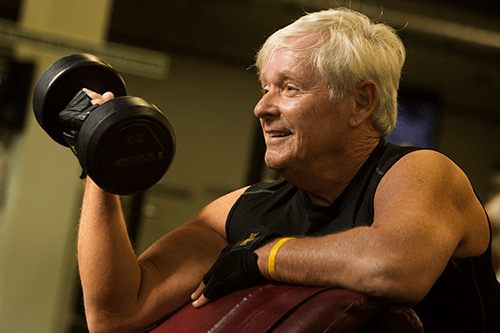 For Kevin and Jack, information and community were important parts of their prostate cancer journeys. With the uncertainty of COVID-19, we know trusted information and compassionate support will be critical for many other Canadians living with cancer too.
You can help ensure we continue to be there for Canadians when they need us. Join us in showing those affected by cancer that they're not alone. Together, we can show that love is stronger than cancer.