Why this thyroid cancer survivor is spreading awareness to help others on their journey
Diagnosed with thyroid cancer in her 30s, Tracey was inspired to share her story to help others going through similar experiences
4 min. read
Before her wedding in September 2018, Tracey had a persistent cough that she attributed to her busy lifestyle and the stress of planning a wedding. When she returned from her honeymoon, she booked an appointment to see her family doctor who found a small lump in her neck. Two months later, Tracey was referred to a specialist who diagnosed her with stage 1 papillary thyroid carcinoma, a type of thyroid cancer.
Tracey was shocked – she was only 33 years old, worked out regularly and didn't drink or smoke. Her grandfather had been diagnosed with the same type of cancer at age 70. As a young woman, she never thought she would hear the words, "you have cancer".
"My mom was with me in the clinic and we both completely broke down crying," shares Tracey. "I felt completely helpless."
Finding support online @(Model.HeadingTag)>
Tracey's doctor booked her an appointment to meet with a surgeon the next day. With everything moving so quickly, she still had many questions about her diagnosis, so she turned to the Canadian Cancer Society website for helpful and accurate information.
"Before my appointment, I had been aimlessly searching online to find out more about my diagnosis," shares Tracey. "When I came across cancer.ca, all the information was easy to understand. Even though I don't have kids, the section about talking to children about cancer really resonated with me because I knew how difficult it could be to share with others that you have cancer."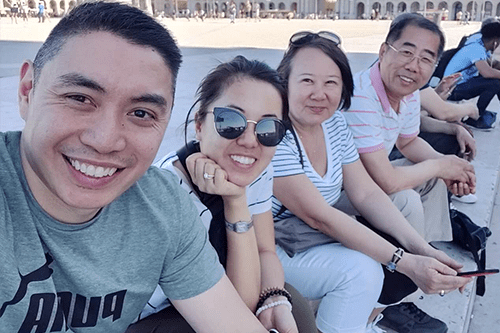 Discovering a new normal @(Model.HeadingTag)>
Three months after her diagnosis, Tracey had surgery to remove the tumour along with the left side of her thyroid. Afterwards, Tracey was eager for her life to return to normal as quickly as possible. She went back to work a month later, but even though she had physically healed, she had trouble sleeping and felt that she had less control over her emotions.
In time, Tracey realized she was still experiencing the stress and anxiety of cancer treatment and hadn't given herself enough time to recover psychologically and emotionally. For many people like Tracey, cancer doesn't end when treatment is over. This period is often a time of transition, and it is normal to experience many emotions, such a sadness, anger or grief. We understand that many people want to "get back to normal," but we know for most people, this transition period is about finding out what's normal for you now – and "normal" can mean different things for different areas of your life.
"Looking back, I think my body was in shock. I didn't know how to process everything," says Tracey. "I thought I could reset and go back to my old life – but that was definitely not the case."
Sharing her story to help others @(Model.HeadingTag)>
To cope, Tracey decided to take time off work and focus on her wellness. She started a blog, livingwiththyroidcancer.com, to document her journey and share her story in the hopes that it could help others going through similar experiences, especially those faced with cancer in their 30s.
"I really felt the urge to share my journey because it's difficult to find information on young people that recover from thyroid cancer," shares Tracey.
While thyroid cancer can develop at any age, it's not uncommon for young people, like Tracey, to face this disease – over half of cases occur in people 20 to 55 years of age. And though the 5-year net survival for thyroid cancer is about 98%, it is still the 7th most commonly diagnosed cancer in Canada. With an estimated 8,600 new cases in 2020 and more than half of these cases expected to occur in women, thyroid cancer changes the lives of people every day.
"You don't realize how challenging the experience is until you go through it yourself," says Tracey.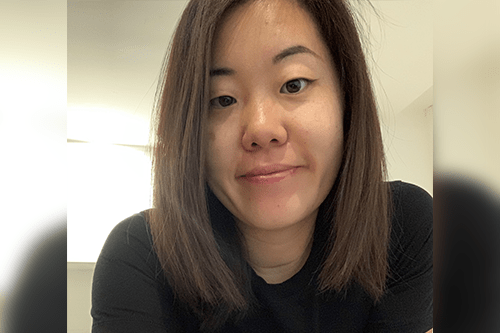 Moving Forward @(Model.HeadingTag)>
Now, Tracey is cancer-free but still faces the challenges of managing the effects of her treatment. She continues to have to monitor her thyroid hormone levels and have regular appointments with her health care team.
"People say cancer is a marathon, not a sprint. It's so accurate because I never thought I'd be on medication for the rest of my life after my surgery," shares Tracey. "There are things I have to continue to manage. I've found that using yoga and meditation to manage my emotions and having a strong support system have really helped me through this part of my journey."
While Tracey's cancer journey has been emotional and challenging, it has also given her a new appreciation for life, and she tries to live every day to the fullest.
We're here to help all Canadians @(Model.HeadingTag)>
We understand that navigating a cancer journey can be challenging at any stage of life. We're here to help. We fund groundbreaking cancer research, provide a support system for all those affected by cancer and shape health policies to prevent cancer and support those living with the disease.
With the help of our supporters, we can continue making a difference in the lives of Canadians affected by cancer.