Mother of four shares her story
Mother of four shares her experience with cancer and inspiring story of hope.
2 min. read
If anyone knows how hectic life can be, it's a mother of 4 boys. The scheduling, activities, daily battles, and the lack of sleep; Sandra Blackwell, from Prince George, British Columbia, can relate. But 15 years ago, Sandra encountered a different kind of chaos.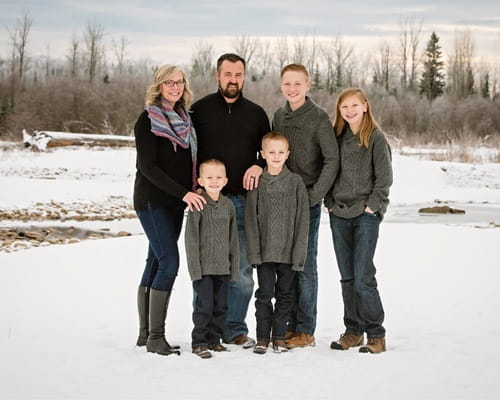 When her first son was born, Sandra was elated. Like all new mothers, Sandra's intro to motherhood was filled with ups and downs, trying to navigate life with a newborn. But when Adam was just 5 months old, she was diagnosed with Hodgkin lymphoma, a type of cancer that interferes with the lymphatic system.
"After I was diagnosed, all I wanted to do was take care of my baby boy, but I needed someone to take care of me," explained Sandra. "I felt lost and didn't know who to turn to."
During a time like this, it's easy to feel alone. Fortunately, Sandra and her son arrived at the Canadian Cancer Society's Jean Barber Lodge in Vancouver. Here, she received compassionate support while undergoing treatment.
"Adam took his first steps there," recalls Sandra. "He celebrated his first birthday at the lodge, he got a cake and everybody helped out. It was a really positive experience."
Through 12 rounds of chemotherapy and all her radiation treatments, Sandra could feel the support. She found a second family in the dedicated staff at the Jean Barber Lodge.
"My treatment was successful and the support I received from the Canadian Cancer Society has not been forgotten," explained Sandra. Not long after treatment, she was cleared by her doctors, and Sandra's family began to grow.
"My son Adam now has 3 brothers," she said. "I don't know what would have happened to my family had there not been so many improvements in cancer care over the years. But I'm grateful I was given the chance to live because of it."
Support The Mom Project – a Gift for the Cure which supports mothers living with cancer with a home away from home during treatment, wigs to help them feel more like themselves, an ear of someone who's been there, or simply hope through funding fertility research.